Behold The Big Things.
Mood:
happy
Now Playing: I Wanna Be Your Dog-Iggy Pop
Topic: Hurrah!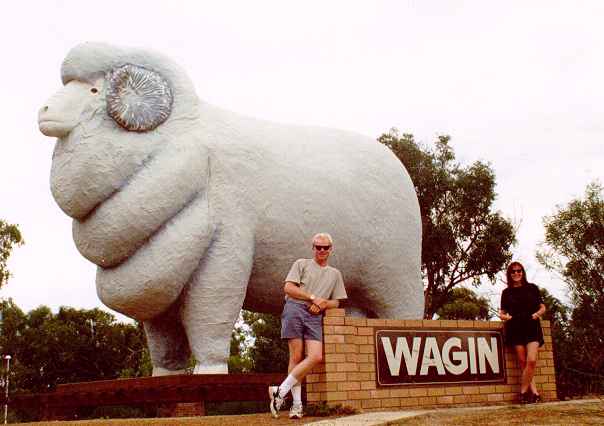 Good evening,
It's
big things
frenzy at Clairwil towers. Apparently Australia is littered with these peculiar structures. I think they're wonderful. Imagine driving along, bored stupid when all of a sudden you spot a giant lobster or a giant Ned Kelly. You'd be cock-a-hoop!
As ever my joy is tinged with anger. Why don't we have 'big things' in Britain? This should be an election issue. Think how much happier we'd all be if we had a smattering of 'big things' throughout the land. For example a truly boring piece of architecture has appeared near my home. It's purpose is to provide accommodation for students. Think how much better it would have been if they had built a giant owl in a mortar board for the students to live in. Anyone who has strolled down the High st in Glasgow recently is bound to agree with me. I'm thinking of writing to my MP about this, in the unlikely event I get a response I will of course let you know. You can see more 'big things'
here
and
here.
Thank-you to
Steve
for supplying me with links to the 'big things'
Before I leave you, I have added a link to my
furl archive
in my sidebar, should any of you be interested in what I have been gawping at on the net.
Cheerio
Posted by Clairwil at 8:29 PM BST