Leave Kate Moss Alone!
Mood:
caffeinated
Now Playing: Honest Mistake- The Bravery
Topic: Trivia

Evening,
Readers I have a confession. I once took cocaine.
The only reason it was once was because I was unemployed at the time and couldn't afford it. Otherwise I'd only have one nostril now, see poverty is not always a bad thing.
Anyway the point I'm making is that if I had Kate Moss's looks and money I'd spend all my time snorting coke and shagging people and so would half the people tut-tutting over her predicament. So would you. I'd never seen the appeal of Miss Moss before, now it all makes sense. She is a slapper and as such my sister.
In any case she's shagging Pete Doherty, how boring would that be if you weren't wasted? Let's face it the poor boy probably sits about talking drug induced nonsense all day, the woman is just trying to get onto his wavelength. Leave her alone!
On to an entirely different topic, I noticed an article in yesterdays Metro about the election in Afghanistan. The candidates each have a small photo and symbol beside their name to help illiterate voters pick the right one. The article advises that each candidate picked the symbol that 'meant most to them'. I can't help feeling, taking into account recent history and resentment towards the USA, that the fellow who picked two planes as his symbol might be at something of an advantage. Rumours that he had to be dissuaded from using the following symbol are as yet unconfirmed.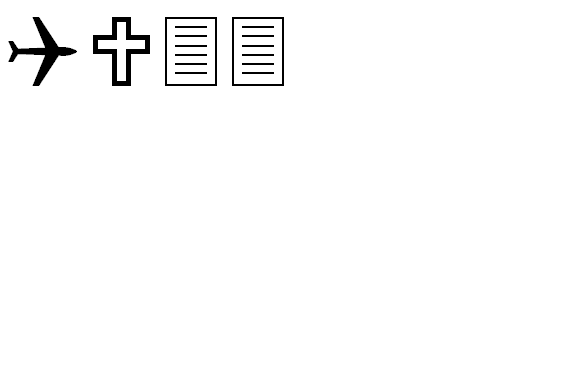 Cheerio
Posted by Clairwil at 10:39 PM BST